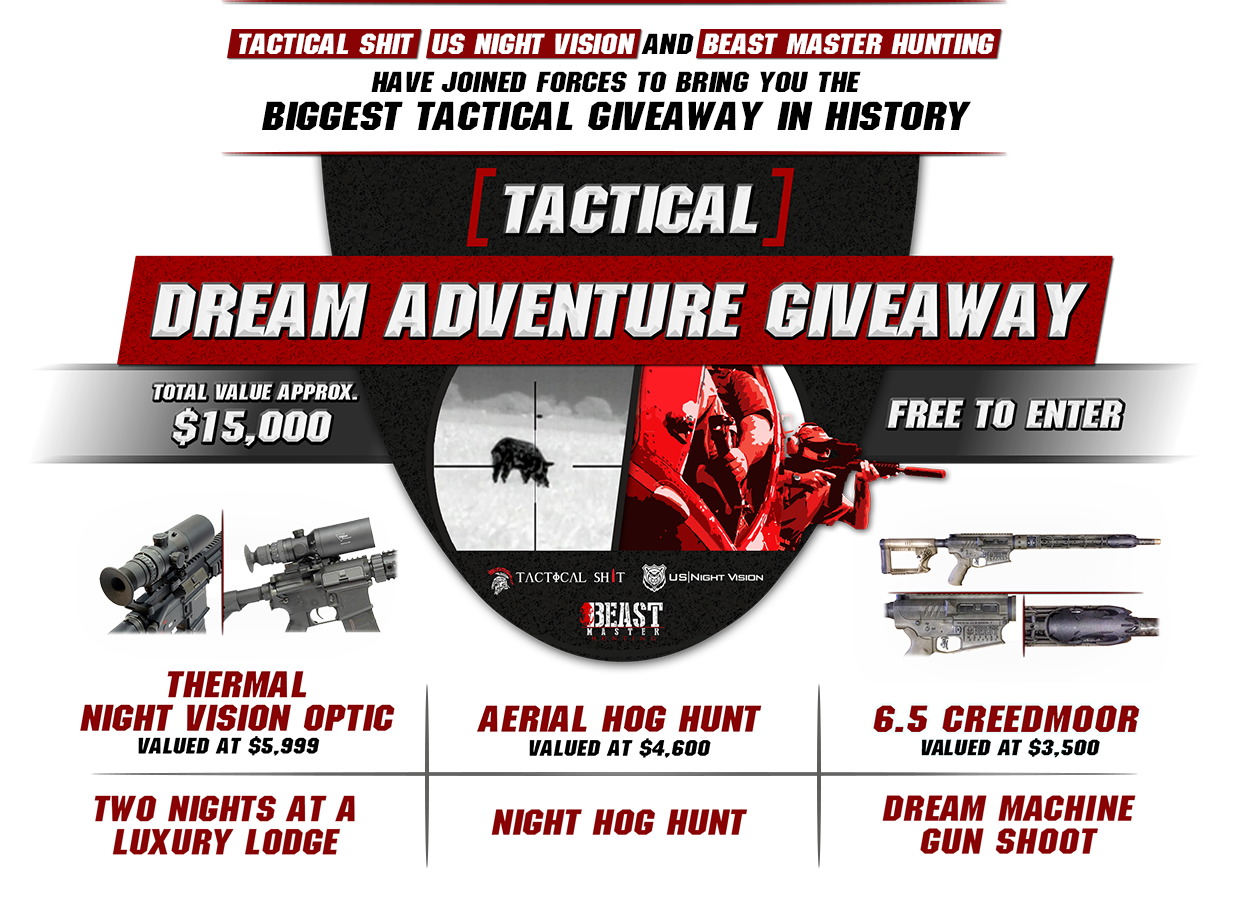 You will Join TJ Kirgin AKA Sig Glockincolt, HMFIC of Tactical Shit and some of the Tactical Shit Crew as well as other "Paying" hunters at a Luxury Lodge in Boyd Texas (near Dallas) for two days and two nights.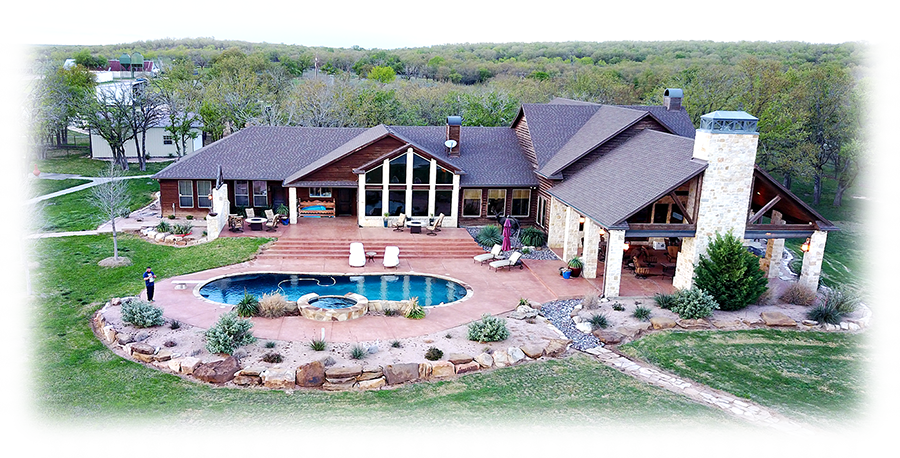 During one of the nights, you will join 5 other shooters on a Night Hog Hunt using ATVs, as well as Night Vision, IR and your New Beast Master Rifle.
During the day you are going to shoot machine guns on the ranch. Some of the machine guns at your disposal will be extremely rare including Uzi, Sten, AK47, AR15, RPD, Thompson and more.
The Helicopter Hog Hunt will be going on simultaneously. When it is your turn to go airborne, you will put down your machine gun, pick up your rifle and head to the sky for the most fun you can have with your clothes on.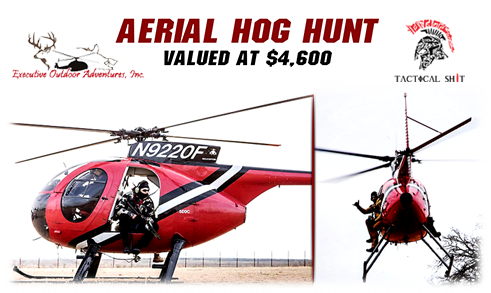 You will be flying with one of Executive Outdoor Adventures experienced ace pilots.  You will be flying fast and low shooting Coyote and Wild Boar for over an hour.
These birds are turbine-powered sport cars of the sky designed for low-level flight in a combat zone. Our service and safety record is unmatched. Primarily used for the feral hog depredation program (Helicopter Hog Hunting), the 500 carries two shooters at a time. As long as you can fit into the safety gear, you fly. We've hosted professional football linemen and more, without issue.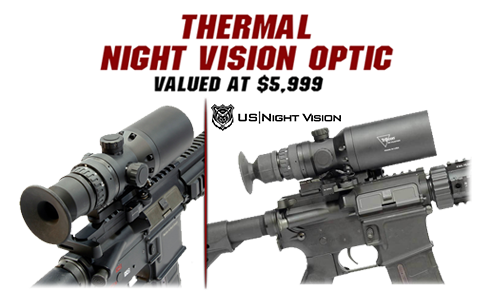 The IR Hunter Mark II is the perfect thermal weapon sight for pest and predator hunting. It is a combination of over 20 years of night vision system design and feedback from the original IR Hunter. Now available in 640x480 resolution with a new upgraded MicroIR 12um Micron technology that is extremely impressive and also uses less power, which increases battery life. The OLED micro display  delivers a super crisp, sharp image per customer request.
With a 60hz fast frame rate you can lead a shot on a fast moving target. Another nice feature of the new Mk II is that the 12um system delivers 35% more magnification than a 17um system. This gives you more magnification for less money out of your pocket which might help explain why the IR Hunter Mk II is the best hunting 640x480 system on the market today.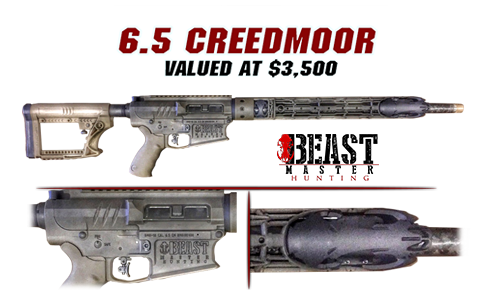 Co-founded by competition shooter Nick Atkinson, the Beast Master Hunting rifle is the culmination of a desire to combine the performance of a competition rifle with the demands of today's hunter. The BMH-10 is a custom tuned 6.5 Creedmoor utilizing only the finest components.
This rifle features a billet receiver set, Timney Calvin Elite 1.5lbs trigger, Proof Research 20" carbon fiber barrel and a few other top secret mods that have yet to be released! Weighing in at just over 8lbs, this rifle can pull double duty as your go to hunting rifle or long range competition gun.